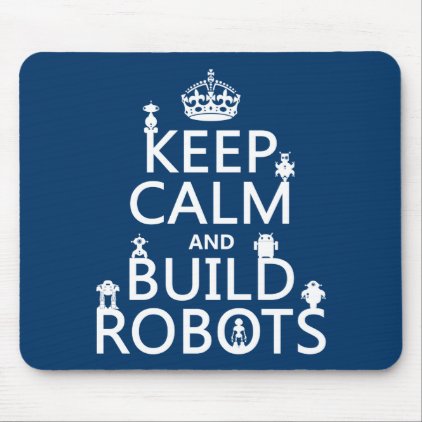 This is a fun gift idea for science geeks, futurists, and anyone that loves playing with robots. The familiar sans serif text is used to express the phrase Keep Calm and Build Robots.
The slogan is decorated with seven little robot icons. The main icon for this spoof design remains the familiar royal crown.
The design is shown here on a mousepad with a dark blue background. You can change the background to a different color by customizing the mousepad.