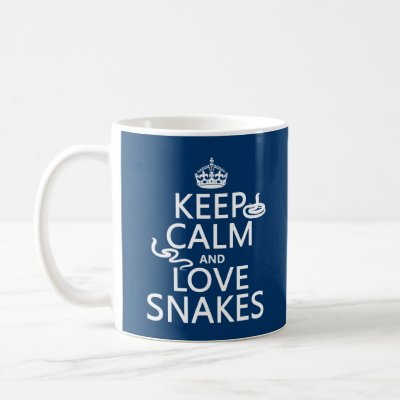 Keep Calm and Love Snakes is a funny parody on the original Keep Calm and Carry On posters from the UK. This one has two serpents slithering around the words.
The white text, crown icon, and snakes looks great against a dark blue background on a mug as shown here. You can use Zazzle's customization tools to adjust the background color of the design, and you can even use Zazzle's easy product transfer tools to put this design on a different product entirely, like a t-shirt, pillow, keychain, phone case, or blanket.
No matter which color background or product you choose, this is a great design for herpetologists, ophiologists and anyone who loves snakes!