Keep Calm, Alien, and Phone Home!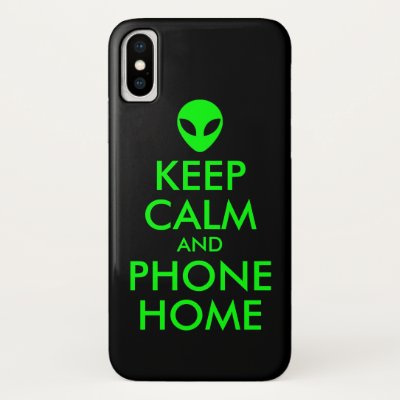 This is a fun Keep Calm meme variation that is perfect for phone cases. The design is done in neon alien green and reads Keep Calm and Phone Home. A reference to a catchphrase from the classic film E.T. the Extra-Terrestrial, the icon here is a familiar "grey alien" style image instead of the crown.
The design is shown here on an iPhone XS but can be configured for several different styles of iPhone, Samsung Galaxy, iPad, and more.