Keep Calm and Bunny on Cute Rabbit Lover Ornament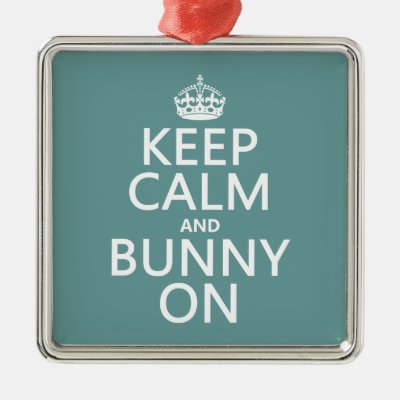 This is great advice for anyone who loves bunnies: Keep Calm and Bunny On. The design is based on the classic Keep Calm and Carry On war posters produced by the British government.
Here the background is a pleasing blue-green color instead of the brash red of the original propaganda poster. The design is a simple text phrase, changing "carry on" to "bunny on". The design keeps the familiar royal crown at the top.
This bunny-themed ornament is a fun gift idea for anyone who loves bunnies! Pet bunny owners, farmers, veterinarians, zookeepers, and anyone else who loves a bun bun will love this unique ornament gift!