Keep Calm and Camp On Keychain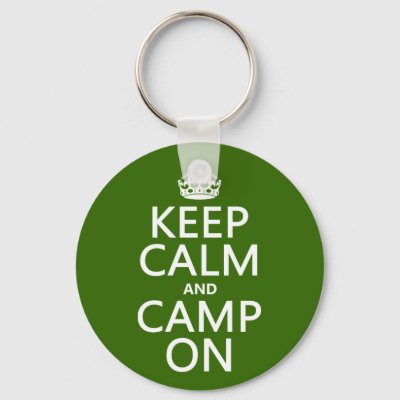 Are you a happy camper? Then check out this fun novelty keychain accessory. It's a fun gift idea for yourself or for anyone who loves camping. The keychain has a green background and shows a unique take on the old Keep Calm and Carry On trope. This keychain reads Keep Calm and Camp On.
Next time you take your tent or caravan into the great outdoors, bring one of these funny Keep Calm and Camp On keychains to show off to your fellow campers. It's a fun idea to keep your camping locker keychain safe, camper keys, or other camping related keys!