Keep Calm It's Mother's Day Women's T-Shirt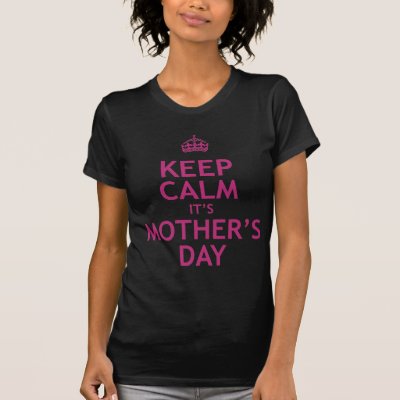 Here's a fun gift idea for mom -- a perfect holiday t-shirt for Mother's Day! The design mashes up a popular old British propaganda phrase with mom's special holiday with the phrase: Keep Calm It's Mother's Day.
The design is shown here in hot pink on a black t-shirt. You can easily choose a different apparel style using Zazzle's easy tools. You can even get this same design on a different product, like a tote bag or a hat, if that's what your mom would prefer.
Reminder: Mother's Day will be celebrated on Sunday, May 14, 2023.