Keep Calm and Drink Tea Ringer Mug Tea Drinker Gift Idea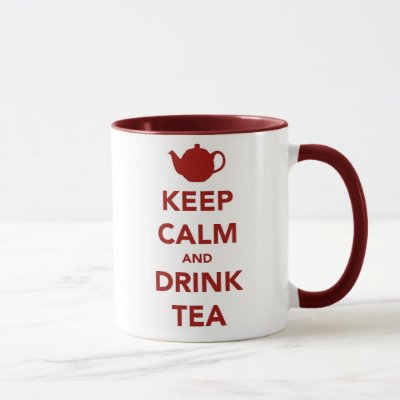 This is a fun design that works well on drinkware! The text reads Keep Calm and Drink Tea in the classic propaganda design style. Here the icon is a teapot instead of the classic crown.
The fun beverage-themed design is shown here on a Ringer Mug in maroon. You can change the mug style and/or color to suit your taste. Zazzle has several different mug styles as well as other beverage container options -- pick your favorite tea vessel for this fun design!