Keep Calm and Work Out T-Shirt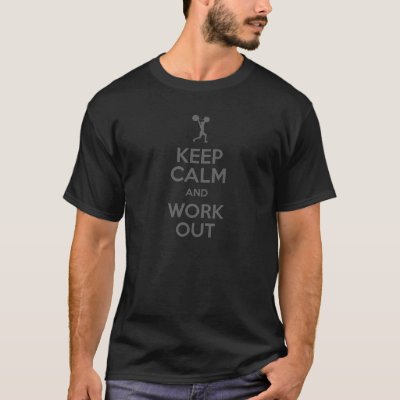 Here's a great motivational t-shirt to wear at the gym or when working out.

Keep your fitness goals in mind with this fun design that reads Keep Calm and Work Out. This spoof design includes a silhouette image of a weightlifter in place of the iconic crown.
The fun spoof design, done using a muted shade of grey, looks great as shown here on a unisex black t-shirt. There are many other apparel styles and colors available.