Keep Calm & Swim On Sweatshirt | Gift Idea for Swimmers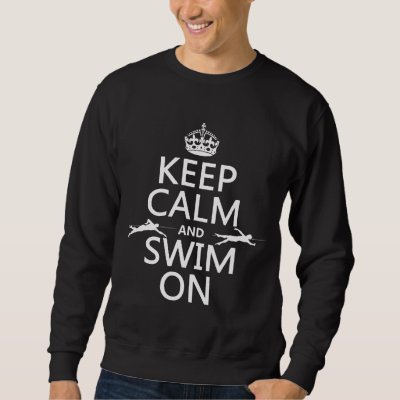 Here's a great spoof gift idea for swimmers. The design is inspired by the famous British propaganda campaign and reads KEEP CALM AND SWIM ON.
The spoof here keeps the traditional royal crown icon. Two swimmers in silhouette are added on either side of the word AND.

This original design for swimmers is shown here on a black pullover sweatshirt. You can change the apparel style, but be sure to keep the shirt color dark as the design is completely white and will not show up against light backgrounds.
Look for more fun gift ideas featuring this spoof design below.
More Keep Calm and Swim On Gift Ideas